In 2018, St Luke made a commitment to church music by establishing a fund our St Luke Choral Scholars. These Scholars sing with us and for us, while continuing their education at UNM. Not all of our Scholars are music students, but all are active in the UNM music programs. In sharing their voices with us, we receive the blessings of their skills and time. In turn, they receive the blessings of a welcoming community and an opportunity to experience church music as a potential career choice.

The St Luke Choral Scholars play an active role in the Sanctuary Choir. They serve as section leaders and vocal role models. They sing as individuals and as an ensemble. If they are interested, they prepare, rehearse, and conduct the choir. They may also work with the Salt and Light Children's Choir. Each Scholar is compensated with a small stipend for their work.
Faith communities have long been a fundamental part of music making and music education. The Book of Psalms is the first written hymnal. To this day, the Torah is chanted. Prayers and devotions throughout the world in many faith traditions are chanted or sung. Since the middle ages, faith communities were the first music schools, the first patrons of music compositions, the first repositories of music repertoire, the first to promote the art of making instruments, and much more.


We are part of a continuing heritage to sing the glory of God!
Psalm 96
1  Sing to the LORD a new song;
    sing to the LORD, all the earth.
2  Sing to the LORD, praise his name;
    proclaim his salvation day after day.
Danielle Cordova
(Coordinator of Music Ministries)
Nancy, was born in Evanston, Illinois, and raised in Glenview, a suburb of Chicago. She began studying the piano in the second grade, and added the organ in the eighth grade. She graduated from the Oberlin Conservatory with a BM, studying organ with Garth Peacock, and harpsichord with David Boe and William Porter. In 1976 she received the MM from New England Conservatory, studying with Yuko Hayashi.
Before coming to St. Luke, Nancy  served as Associate University Organist and Choir Director at Harvard's Memorial Church, Cambridge, MA, and as Organist at Emmanuel Church in Boston. She also served as the organist at two Synagogues in Boston, Temple Sinai and Central Reform Temple of Boston. While at Harvard, she toured with the University Choir as their accompanist, and is heard on several of their early recordings. She spent three summers in Spain pursuing studies of early Spanish organs and organ music with Montserrat Torrent, of Barcelona.  She is well known as a recitalist and teacher.  During her 17 years at Emmanuel Church, she stayed on at Memorial Church as their financial director, until she retired in 2015.
Nancy moved to Albuquerque in 2015 and loves the wide-open spaces, beautiful scenery, and friendly people here. Her interests include beading, Zentangles (a form of meditative drawing,) and photography.  She is the incoming Dean of the Albuquerque Chapter of the American Guild of Organists, a post she will hold for the next two years.


Choral Scholars Biography

Jonny is a junior at UNM and hopes to graduate with a degree in Anthropology. With this degree, and years of experience outdoors, he plans to join the National Park Service or the Forest Service. For now though, with two semesters remaining at UNM, Jonny is graduating in the Fall of 2022.
His passions for music run deep and while he is not as involved in the music program at UNM as he would prefer, he does participate as a Tenor for the UNM Concert Choir.
Along with this, Jonny participated in the NM State choir for three years during high school, even singing in the Piedra Vista Pipes Concert Choir as the Honor Choir his senior year. He loves performing and can't wait to sing more in St. Luke's. Outside of school, Jonny loves to hike and climb, especially in the alpine.
David is a junior attending UNM and hopes to graduate with a degree in Music with a concentration in Voice and in International Studies in the spring of 2024. 
A tenor and an El Paso native, David has sung with Dolce Suono and the UNM Concert Choir and was a member of the Youth Opera of El Paso. He has competed in the Texas All-Region competitions, Texas UIL Solo & Ensemble, SNATS Rio Grande  and in other vocal performance organizations. 
As well as being an active member of the Student National Association of Teachers of Singing (SNATS) and the American Choral Directors Association (ACDA), David enjoys video games, movies, bouldering, and hiking in his free time. Over the summer, David went on bouldering in San Antonio, Phoenix, El Paso, and Albuquerque!
This is David's second year being a Choral Scholar and is thrilled to continue being a part of the St. Luke's community.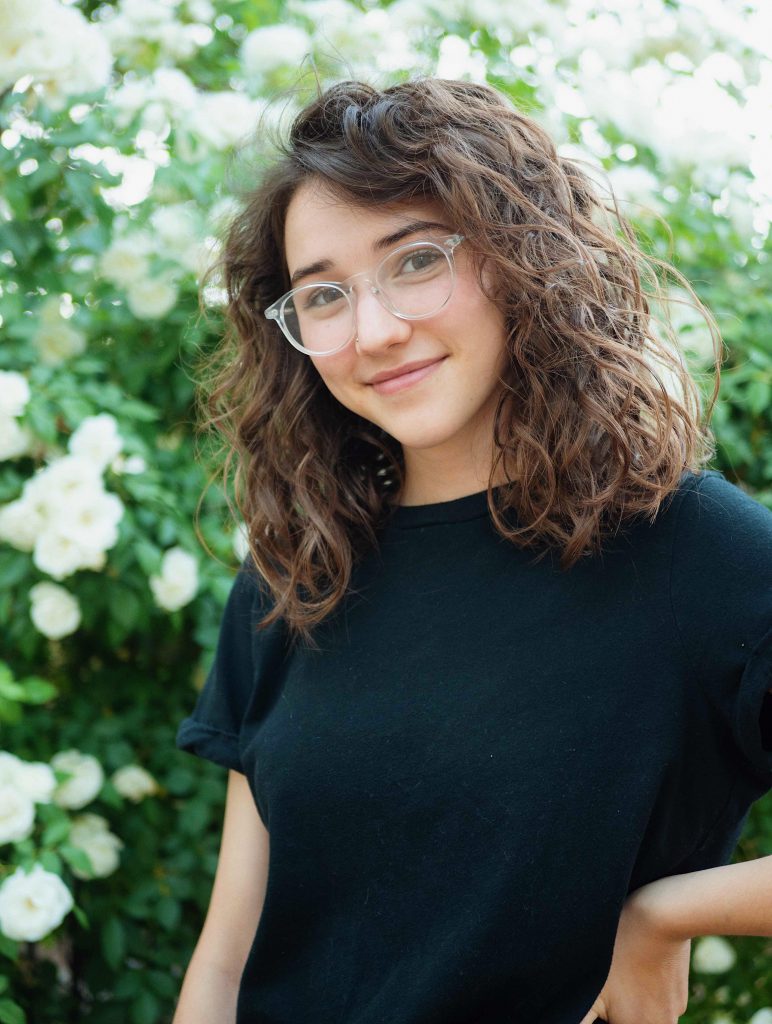 Grace Marks is a junior at the University of New Mexico and is expected to graduate in May of 2024.
She is studding for her Bachelor of Arts in Interdisciplinary Arts with focuses in Music and Arts Leadership and Business. She loves spending time with her family and friends, playing guitar at the farmers market and coffee shops. 
She now plays gigs around Las Cruces and Albuquerque at local businesses, and even had the opportunity to play at the State Fair this fall!
She plans to move forward as an independent musician and hopefully become a music teacher for elementary level students. 
She is very excited and happy to be a new member of St. Luke's choir and feels blessed to have this opportunity.